Looking for something for your children to do over Christmas Break. The Gym Bin will be hosting a Holiday Ninja Clinic on Monday December 30th from 10:30-12:00!! Click the following link to register!
https://forms.gle/6Et9zm4z7fnZPH8R7
Please send payment to 928 Washington Ave or stop by the Gym Bin to pay! Thanks!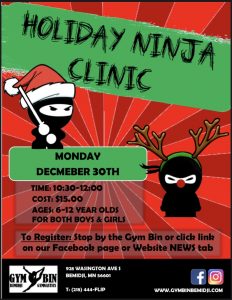 The Gym Bin will CLOSED Thursday and Friday but classes will resume on Saturday November 30th but No open gym!!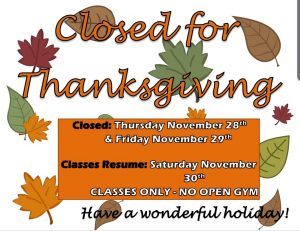 During Session 2, we will host a fun meet for our school age gymnastic classes. Gym Midjies, Rec Xcel, and Rising Stars will have the opportunity to show off their skills in a fun meet setting. This event is scheduled for January 11. A registration form will be given out at class closer to the event date!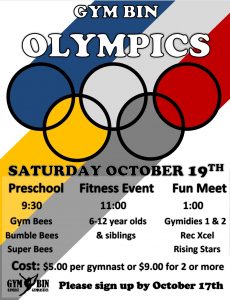 This Saturday the Gym Bin is hosting their annual Gym Bin Olympics! This will give your athlete an opportunity to show off the skills they have been learning! They have been learning routines to perform.  The cost is $5.00 per gymnast or $9.00 for 2 or more gymnasts! It is FREE to attend/watch. So invite friends and family to come and watch.
Here is the form that needs to be filled out and returned by Thursday October 17th!
Click the link below and click again on the title!
Registration for Session 2 is now open.
We are also excited to share that we have added 2 co-ed Ninja classes.
Join the excitement!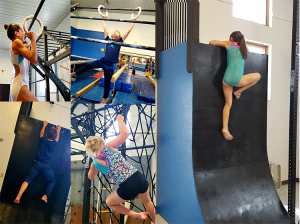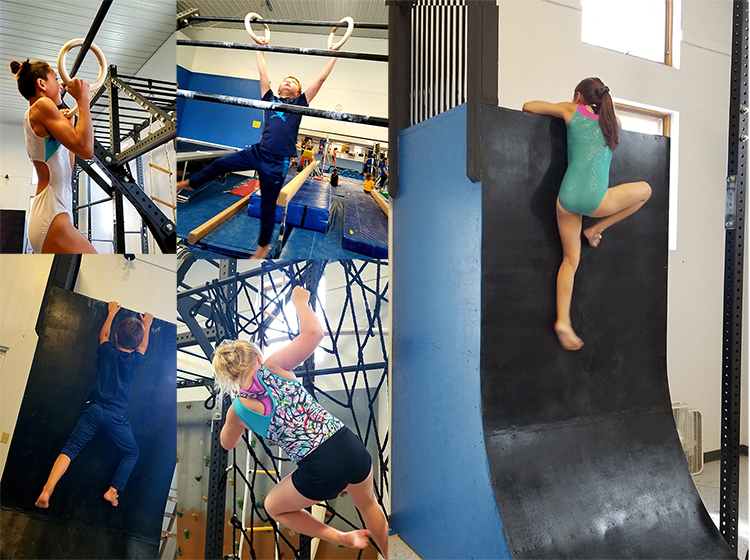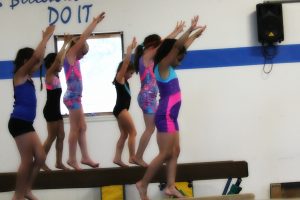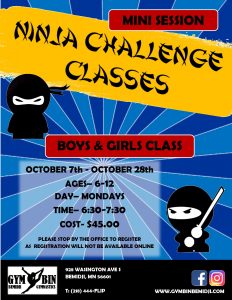 Its now for Boys & Girls!
Please stop by the Gym Bin to register for our mini Ninja Class starting October 7th! Spaces are limited!

AUGUST 31ST
To celebrate the start of our
32ND YEAR OF TEACHING CHILDREN,
we will be conducting a
FREE MORNING CLINIC   9:30-11:00



for all children (3 – 12 yrs old)
It will be taught by our advanced gymnasts and their coaches.
We will also have a
FREE OPEN GYM 11:00-12:30.
Put this date on your calendar and come join us!