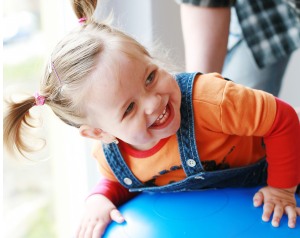 2018-2019 Recreational Gymnastics Sessions
Session One: Sept. 5 – Nov. 4
Session Two: Nov. 6 – Jan. 20
Session Three: Jan. 22 – Mar. 24
Session Four: Mar. 26 – May 26 (Performance Session)
Summer: June 3 – Aug. 1 (There will be NO CLASS JULY 1st- 4th.)
Still accepting registrations for the summer session!
How to Register:
Fill out online Registration Form. Pre-registration is expected.
Place class selection in cart, add gymnast's name, and complete online payment.
Once annually, complete required payment of Family Fee. (see below)
NOTE: During the summer, gymnasts may attend any day/time of their level.
Activities or classes with fewer than three gymnasts registered may be cancelled.
If you have any questions, please call (444-FLIP) or email Mikayla
Ages 1-3
GYM TOTS – 30 mn. classes
Children and their parents work together in a guided class where children learn basic physical movement and gymnastics skills. It is a fun opportunity to play and work with your child, increasing his/her motor development.
Wednesdays: 5:15 – 5:45 PM
8 Lessons $78.00
Ages 3-5
GYM BEES  – 45 mn. classes
In this beginning gymnastics class, boys and girls will work without their parents to learn basic gymnastics skills and body movement, gaining strength and becoming more confident.
Tuesdays/Thursdays: 5:15-6:00 PM
Thursdays: 9:00-9:45 AM
Ages 4-5
BUMBLE BEES – 45 mn. classes
Boys and girls who have completed Gym Bees or are joining at 5 years old will learn basic gymnastics skills, and they will gain strength and confidence.
Mondays 5:15 – 6:00 PM
Tuesdays 9:00 – 9:45 AM
Wednesdays 5:45 – 6:30 PM
Invite only Ages 4-5
SUPERBEES – 60 mn. classes     
Preschool children who have had at least one year of Bees and are ready to learn advanced skills in a more structured and focused class may be invited by their coach to join the Superbees.
Mondays/Wednesdays 5:30 – 6:30 PM
Tuesdays 10:00 – 11:00 AM  
Ages 6-12
GYM MIDJIES 1 and GYM MIDJIES 2  – 60 mn. classes
While gymnasts learn skill on the four women's olympic events (vault, bars, beam and floor), they also develop their fitness and increase their self confidence.
Gym Midjies 1
Tuesdays/Thursdays10:00-11:00 AM
Mondays/Tuesdays/Thursdays 5:30-6:30 PM
Gym Midjies 2
Tuesdays/Thursdays11:00 AM-12:00 PM
Mondays/Tuesdays/Thursdays  6:30-7:30 PM
Ages 8-15
RECREATIONAL XCEL – 90 mn. classes
Gymnasts who have completed Gym Midjies II and want to continue learning gymnastics, but don't want to compete, may continue in a structured class environment where advanced skills in the 4 events are taught.  The Gym Bin also has a competitive USAG Xcel program.
Wednesdays 6:30 – 8:00  PM
8 lessons $115
Annual Family Fee (Required)
The Family Fee of $30.00 must be paid once annually before the first class in each given year and covers all family members. All families must pay this fee – even if they have their own insurance