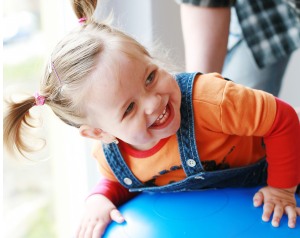 2017-2018 Recreational Gymnastics Sessions
Session One: Sept. 5 – Nov. 4
Session Two: Nov. 6 – Jan. 20
Session Three: Jan. 22 – Mar. 24
Session Four: Mar. 26 – May 26 (Performance Session)
Summer: June 3 – Aug. 1 (There will be NO CLASS JULY 1st- 4th.)
Still accepting registrations for the summer session!
How to Register:
Fill out online Registration Form. Pre-registration is expected.
Place class selection in cart, add gymnast's name, and complete online payment.
Download and turn in the required Assumption of Risk Form once annually before participation.
Once annually complete required payment of Family Fee. (see below)
NOTE: During the summer, gymnasts may attend any day/time of their level.
Activities or classes with fewer than three gymnasts registered may be cancelled.
If you have any questions, please call (444-FLIP) or email Mikayla
Ages 1-3
GYM TOTS – 30 mn. classes
Children and their parents work together in a guided class where children learn basic physical movement and gymnastics skills. It is a fun opportunity to play and work with your child, increasing his/her motor development.
Wednesdays: 5:15 – 5:45 PM
8 Lessons $78.00
Ages 3-5
GYM BEES  – 45 mn. classes
In this beginning gymnastics class, boys and girls will work without their parents to learn basic gymnastics skills and body movement, gaining strength and becoming more confident.
Tuesdays/Thursdays: 5:15-6:00 PM
Thursdays: 9:00-9:45 AM
Ages 4-5
BUMBLE BEES – 45 mn. classes
Boys and girls who have completed Gym Bees or are joining at 5 years old will learn basic gymnastics skills, and they will gain strength and confidence.
Mondays 5:15 – 6:00 PM
Tuesdays 9:00 – 9:45 AM
Wednesdays 5:45 – 6:30 PM
Invite only Ages 4-5
SUPERBEES – 60 mn. classes     
Preschool children who have had at least one year of Bees and are ready to learn advanced skills in a more structured and focused class may be invited by their coach to join the Superbees.
Mondays/Wednesdays 5:30 – 6:30 PM
Tuesdays 10:00 – 11:00 AM  
Ages 6-12
GYM MIDJIES 1 and GYM MIDJIES 2  – 60 mn. classes
While gymnasts learn skill on the four women's olympic events (vault, bars, beam and floor), they also develop their fitness and increase their self confidence.
Gym Midjies 1
Tuesdays/Thursdays10:00-11:00 AM
Mondays/Tuesdays/Thursdays 5:30-6:30 PM
Gym Midjies 2
Tuesdays/Thursdays11:00 AM-12:00 PM
Mondays/Tuesdays/Thursdays  6:30-7:30 PM
Ages 8-15
RECREATIONAL XCEL – 90 mn. classes
Gymnasts who have completed Gym Midjies II and want to continue learning gymnastics, but don't want to compete, may continue in a structured class environment where advanced skills in the 4 events are taught.  The Gym Bin also has a competitive USAG Xcel program.
Wednesdays 6:30 – 8:00  PM
8 lessons $115
Assumption of Risk Form (Required)
Please download the required Assumption of Risk form and bring to your child's first gymnastic class at the Gym Bin. Children will not be allowed to participate without this form.
Annual Family Fee (Required)
The Family Fee of $30.00 must be paid once annually before the first class in each given year and covers all family members. All families must pay this fee – even if they have their own insurance