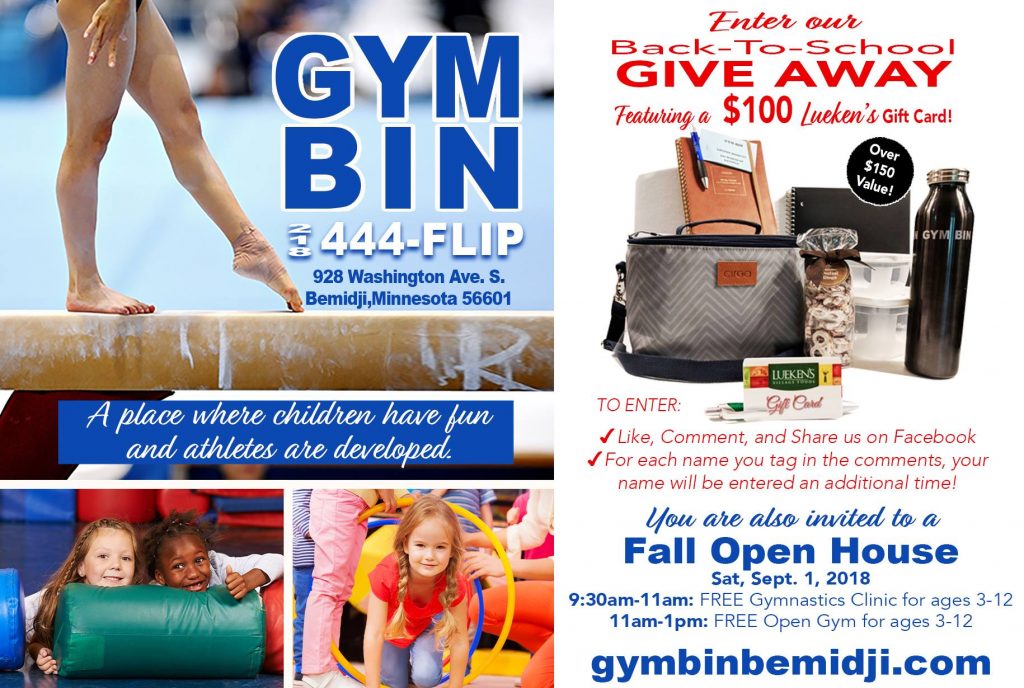 Help us share the good news! We are hosting a
FALL OPEN HOUSE
September 1, 2018
9:30-11AM FREE gymnastics clinic ages 3-12
11AM-1PM FREE open Gym ages 3-12
and
our FALL GIVEAWAY
featuring a $100 Luekens Gift card
and also including
a lunch box with storage containers, a Gym Bin Water Bottle, $30 Gym Bin filled with $30 of FREE Gym Time, Notebooks, Pens, and even a goodie!
HELP US get the GYM BIN Facebook Page to
1,000 followers
before September 1st by sharing and commenting on our wall!